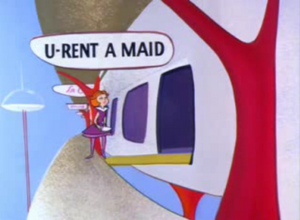 U-Rent A Maid is a location in The Jetsons.
About U-Rent A Maid
It is a store in the Shopping Center. It rents robot maids by the day.
After her mother told her of the place, Jane Jetson went there to try one out. After turning down Agnes and Blanche Cog, she picked Rosey.
Employees
Robot Maids
Appearances
Gallery