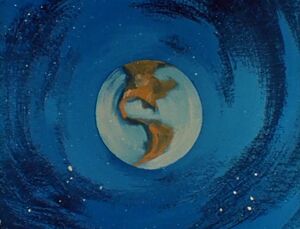 Earth is a rocky planet orbiting the Sun in the Solar System.
It is the original home to the human species. Earth has one natural satellite, the Moon.
Cities on Earth include Boston, Chicago, London, Moscow, Orbit City, and Paris.
Gallery

This article is a stub. Can you help The Jetsons Wiki by explaining it?